As part of the coronation rites as a queen mother of Sowutuom, (Sowutuom Noya Manye), Ayisha Modi was spotted in a sacred room, where she went through fortification for her role.
In some viral pictures online, Ayisha was bathed with white paint from head to toe.
Ayisha Modi, sat on a local mat on the floor, in the said room, together with her friend who kept her company.
The interior of the room captures among other things, a molded sculpture of a skeleton and a huge statue of a lion.
Ayisha shared pictures of her 'confinement' on social media while labelling the sacred room as a 'Room of 99 spirits.'
Background
Controversial Ghanaian socialite cum music investor, Ayisha Modi, was enstooled as a queen of Sowutoum in Accra on January 29, 2023.
She was crowned as a development queen-mother of Sowutoum at an illustrious ceremony held in the town's Palace and witnessed by scores of patrons Including celebrities.
What Ayisha Modi said about her 'new status'
Prior to her coronation, Ayisha Modi established that she is required to maintain a dignified lifestyle and also strictly abide by the rules of the chieftaincy title.
In an earlier Interview with Kwaku Manu, Ayisha disclosed her Intentions to discontinue her controversial lifestyle on social media.
"The elders have spoken to me about things I cannot do now that I am a queen mother, and I need to respect that. From today, I have stopped granting interviews and going live on social media to attack anyone.
"In fact, when I see something wrong, I will pretend I haven't seen it, and that is because of my new position. Now I want my peace of mind," she told Kwaku Manu in his Aggressive interview posted on YouTube today, January 25.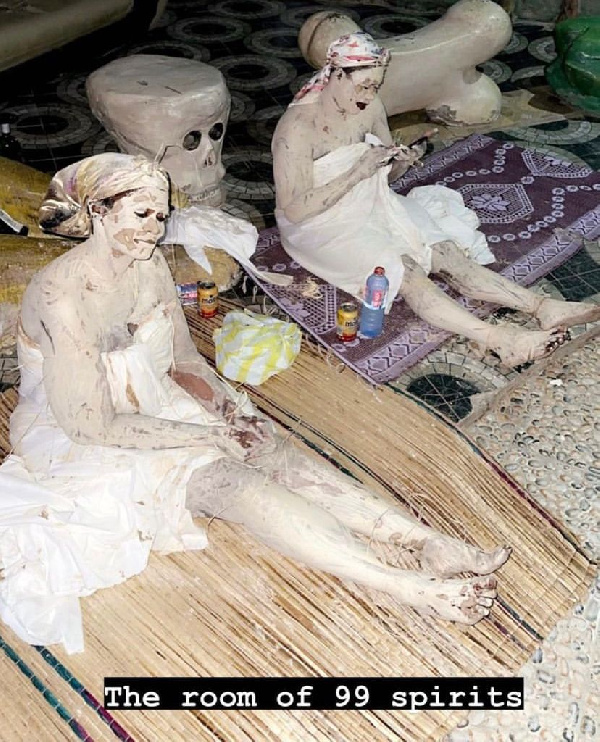 Source: Ghanaweb