Bill Cosby is blind and may need special accommodations at his upcoming sex assault trial, his lawyers have said.
Cosby, 79, was helped into court in Pennsylvania on Tuesday by an aide as he arrived for a pre-trial hearing.
Judge Steven O'Neill revealed Cosby's lawyers had confirmed rumours that the actor had lost his sight in a letter sent before today's hearing.
The entertainer is accused of drugging and molesting Andrea Constand in 2004 at his Philadelphia home.
A trial date has been set for June 5 next year.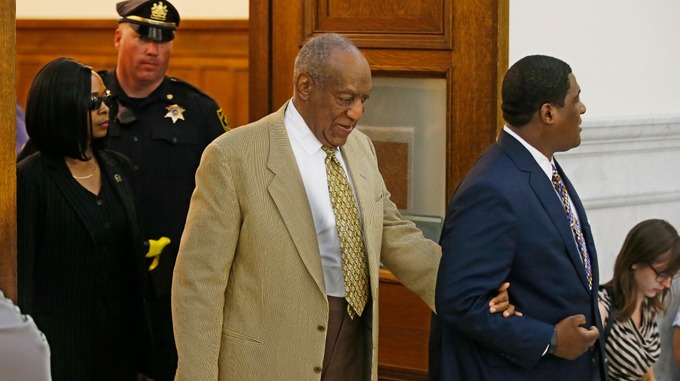 Prosecutors said they want 13 other women who have accused Cosby of molesting them to testify at his upcoming trial.
Although no charges were brought in those cases, lawyers can introduce evidence of other acts to show a pattern of behaviour.
A judge will rule on this later.
Cosby was greeted by supporters who shouted "we love you" as he walked into court.
He was arrested in December after the investigation into the allegation Ms Constand first brought in 2005 was reopened.
It followed a stream of allegations by more than 50 women going back decades.
source: itv.com