Ghana have won nine of their 20 opening matches in Africa Cup of Nations history and suffered four defeats and seven matches.
Wilberforce Mfum scored the country's first goal in the 1-1 draw with Tunisia at the 1963 finals held in Accra.
At the 1965 finals in Tunisia, Ghana recorded their first opening match against Congo Kinshasa, now DR Congo.
All their past four defeats in their AFCON openers had come against Nigeria-1984, Nigeria-2006, Ivory Coast-2010, Senegal-2015.
Full list of Ghana's opening games
24/11/1963 GHANA 1-1 TUNISIA
12/11/1965 GHANA 5-2 CONGO KINSHASA
12/01/1968 SENEGAL  2-2 GHANA
07/02/1970 GHANA 2-0 CONGO KINSHASA
05/03/1978 GHANA 2-1 ZAMBIA
09/03/1980 ALGERIA 0-0 Ghana
05/03/1982 LIBYA 2-2 GHANA
05/03/1984 NIGERIA 2-1 GHANA
15/01/1992 ZAMBIA 0-1 GHANA
27/03/1994 GUINEA 0-1 GHANA
14/01/1996 IVORY COAST 0-2 GHANA
09/02/1998 GHANA 2-0 TUNISIA
22/01/2000 CAMEROON 1-1 GHANA
21/01/2002 GHANA 0-0 MOROCCO
23/01/2006 NIGERIA  1-0 GHANA
20/01/2008 GHANA 2-1 GUINEA
15/01/2010 IVORY COAST 3-1 GHANA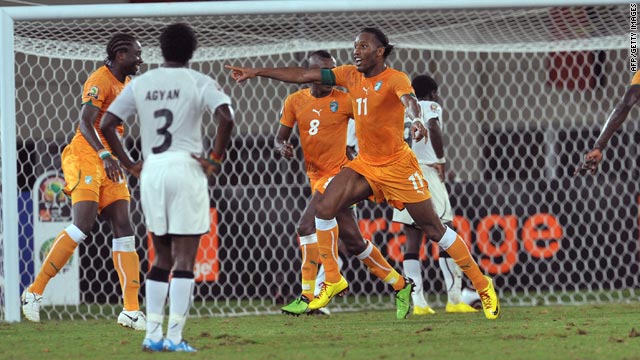 24/01/2012 BOTSWANA 0-1 GHANA
20/01/2013 DR CONGO  2-2 GHANA
19/01/2015 GHANA 1–2 SENEGAL
GSN