40 year old South African house DJ "Black Coffee" Maphumulo and his sweetheart, actress and director, 29 year old Enhle Mbali Mlotshwa had their white wedding this weekend. The DJ is also popular in Nigeria and performed at Hard Rock Cafe in Lagos in December.
They had been married traditionally for seven years, but had a white wedding – religious ceremony and reception on Sunday January 8 in Sun City.
They are blessed with two children together – Anesu and Asante who walked down the aisle before them, followed by groomsmen, then the DJ with his eldest son Esona from a previous relationship, while his bride was walked down the aisle by her mother.
The love was evident in the hall, which was attended by many high-profile guests.
Here are the first photos and videos of the celebration –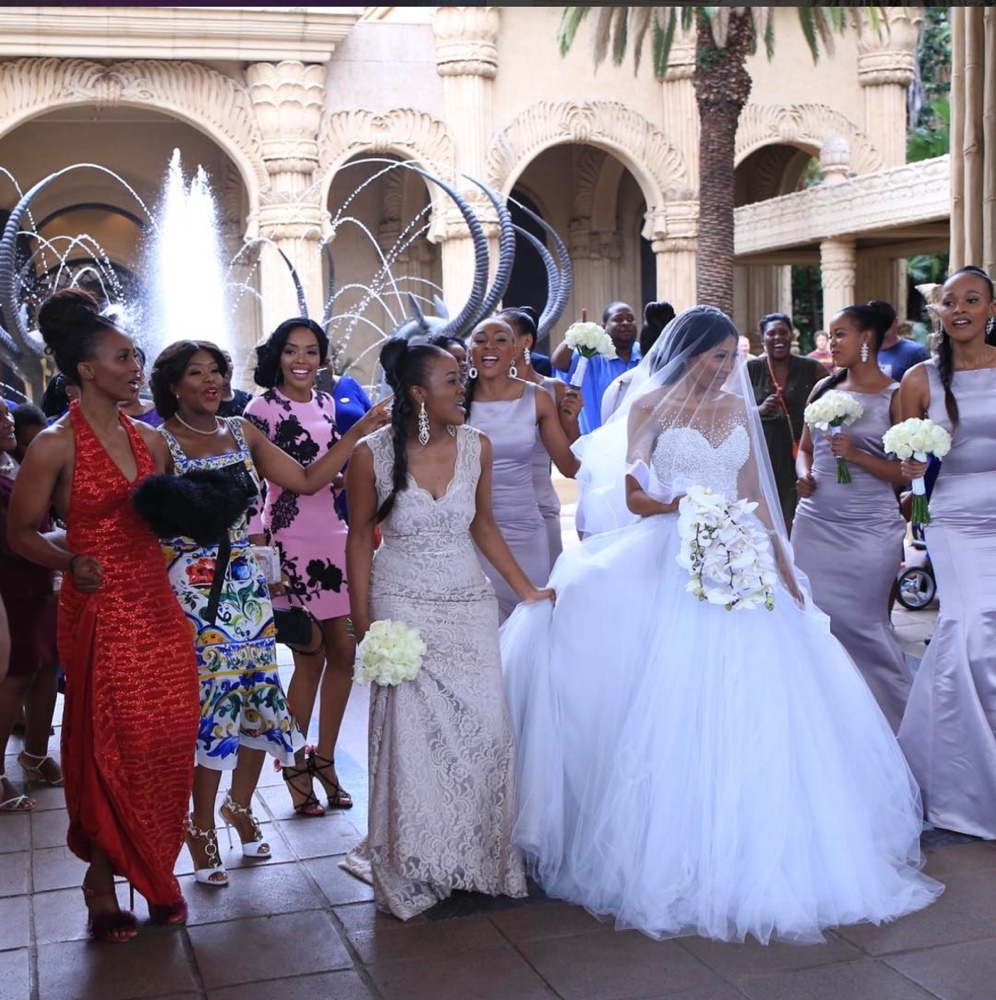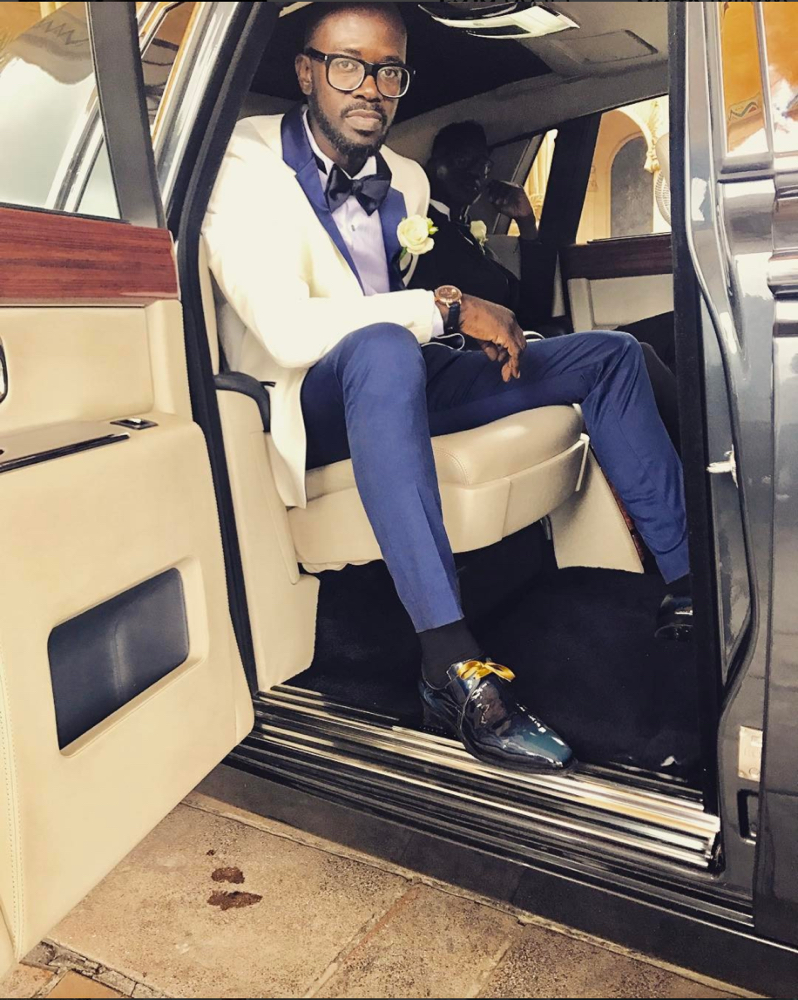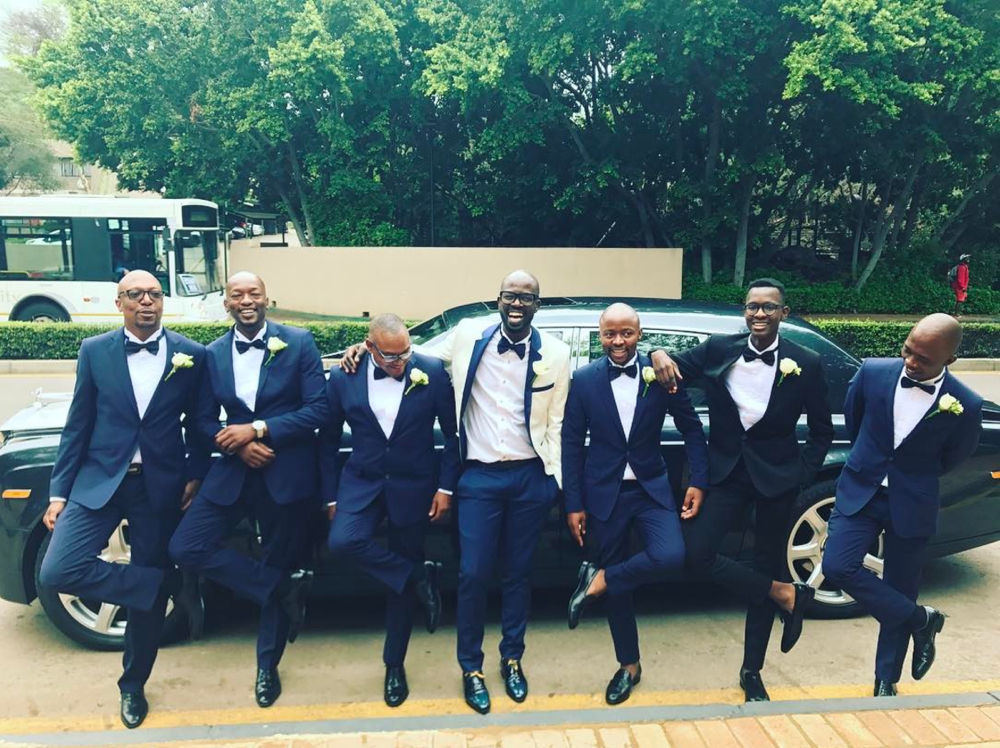 Walking Down the Aisle
Vows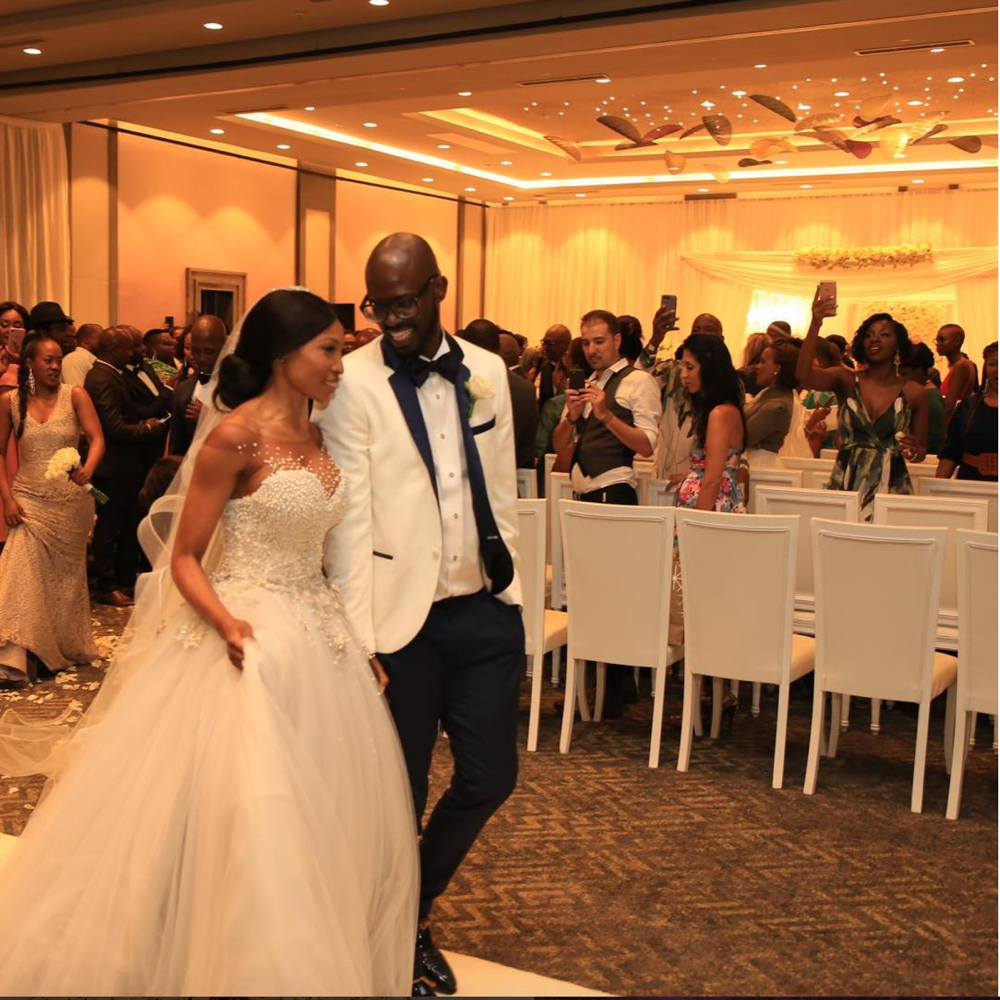 Photo and Video Credit: Instagram.com